Frog Parent Portal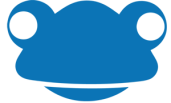 Access to the Frog Parent Portal and your child's homework can be accessed via the following link:
What is Frog?
It's a VLE (Virtual Learning Environment)
It allows us to share information electronically
It's full of useful things which will help students learn
The first thing we will be using it for is HOMEWORK
Accessing Frog
Method 1 – Open a browser (Chrome/Edge/Safari) and enter "portal.fromecollege.org" into the address bar. Note that you must type the address in full or you may be redirected to another school's VLE.
Method 2 – On the school website, click on the Frog logo on the top right hand side.
Method 3 – Via mobile:
Go to the app store
Download the "MyFrog" app and install it
The first time you open the app you will have to type in the school's server address: portal.fromecollege.org
Type in your log in details
This takes you to your notice's screen. Swipe right and left to access the other parts of Frog
Menus are accessed via a button in the top-right hand corner.
Logging onto Frog
Letters containing your login details have been sent home. If you have not received this please email frogsupport@fromecollege.org or telephone the College on 01373 465353.
Once logged in you should see the page on the bottom right. This is your Parent Dashboard.
Important pages on Frog
Tabs to the following pages are found at the top of the Parent Dashboard:
Homework Page
This page shows homework that has been set for your child and you can click on tasks to open them. Files to be downloaded appear as a blue line, which students can click on.
My Child
This page contains information specific to your child, such as current assessed working grades. This page will start to fill up with letters over the course of the year as children are assessed within their lessons.
Subject Areas
These sites contain plans of study for the year, learning checklists, exam dates, links to useful websites and revision materials.
Any Queries or Questions?
Please send an e-mail to frogsupport@fromecollege.org or telephone the College on 01373 465353.