Year 10 Mock Interviews 2022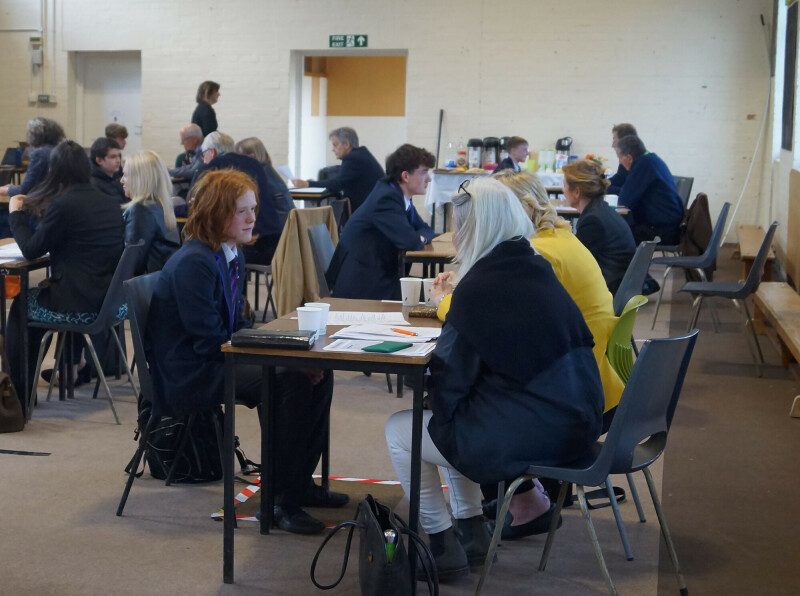 In early May, Year 10s had a fantastic opportunity to practice their interviewing skills with the help of volunteers from local organisations across various industries, such as the Rotary Club, Frome Town Council, Dorothy House, Harris & Harris, and Wessex Water. We are incredibly appreciative that they gave us their time, expertise, and community spirit – thank you!
Questions such as "What do you look for when choosing a job?", "How are you going to achieve the skills you need?" and "What would others say are your greatest strengths?" were asked, to encourage proactive and engaging responses. 
The interviewers gave valuable feedback. During each session they would note first impressions of the students, their personal qualities, previous work experience, interests/activities and employability skills. Students were described as "articulate", "well behaved", "smart", "polite", and "a credit to the school"! It was lovely to hear that the interviewers were impressed with the students' positive outlook, especially after the pandemic. 
Overall, students enjoyed the experience and were proud of themselves for overcoming their initial nerves. Their mock interview helped them feel more confident about when they take part in real interviews and create CVs in the future. Well done!