Willow Memorial Sculpture to Remember 'Titch'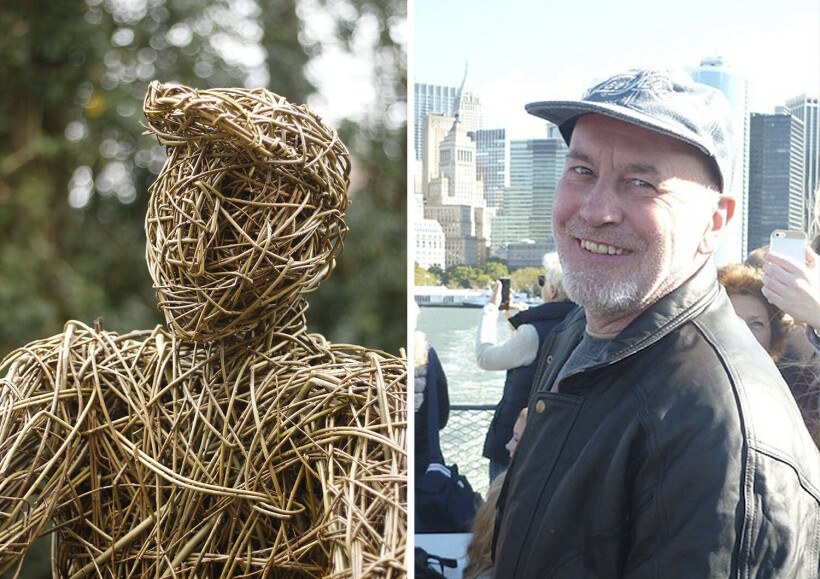 Students have been assisting artist Sarah Gallagher-Hayes to create a living willow sculpture on site in memory of David 'Titch' Titchener, who was a valued member of the Frome College community for 34 years as a Science Teacher and Caretaker. The sculpture has such a likeness to Titch, as he was often seen moving items around site with his faithful trolley. 
Passing staff who knew and loved working with Titch also contributed by weaving lengths of willow into the form, adding their contribution and personal touches to this lasting artwork.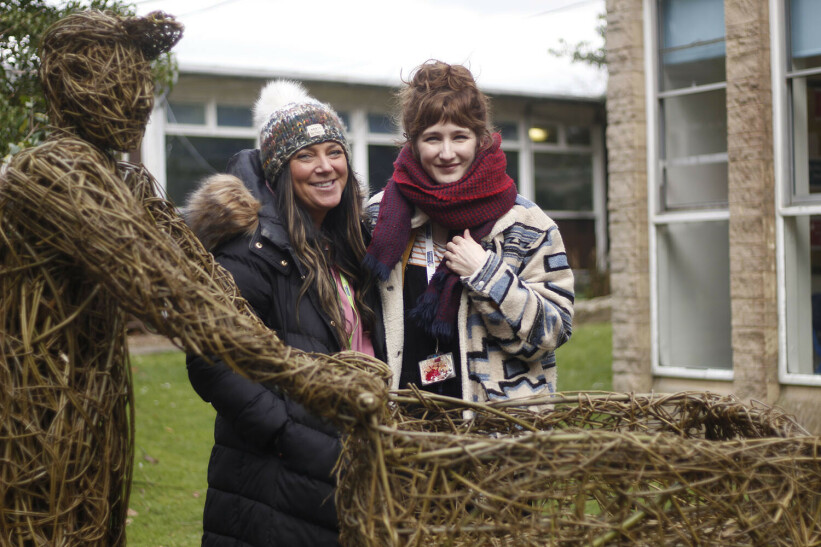 The artist, Sarah (left), trained in sculpture at Southampton University and the world famous Accademia di Belle Arti in Venice. She has added outstanding value to this memorial with her skill and vision - we can't thank her enough for bringing this piece to life. Sarah's work can be seen on her website: twigtwisters.co.uk/gallery
The College would also like to thank Frome Town Council, who provided an opportunity to raise funds for this commission via the People's Budget fundraiser event last year. The money raised from this process allowed us to make the artwork happen, and we are hugely grateful to them for supporting this project.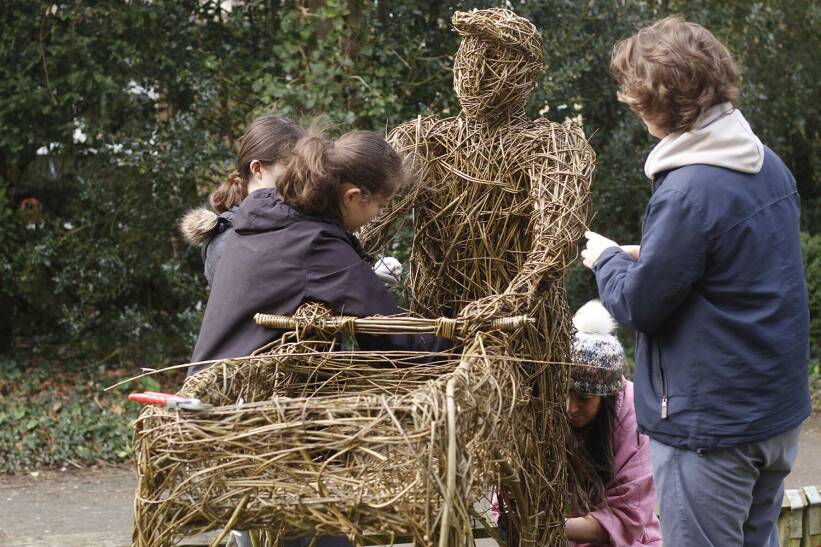 Images of sculpture weaving taken by Student Amy Barter.