Remarkable Resilience Produces Exceptional A Level Results
Remarkable Resilience Produces Exceptional A Level Results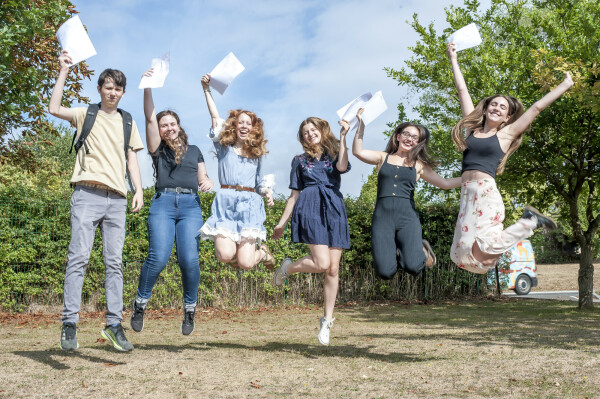 Congratulations 
to everyone who has received exam results this week and on making it through an incredibly tough two years. Students were unable to sit GCSE examinations in 2020 and so this summer's exams were their first external assessments. The resilience our students have shown under such conditions is remarkable.
In previous years individual students have been singled out for praise but this year we have so many students who have performed so well, this would be an
exceptionally long list! We are very proud of each and every individual.
In total our students entered for 422 qualifications across 30 subjects, headline figures with 2019 figures in brackets:
Percentage of A/A* grades 32% (24%)
Percentage of A*/B grades 60% (46%)
Percentage of A*/E grades 97% (96%)
We all hold a very high opinion of this year group- they have been through a lot and deserve every success for a bright, happy future, whether that be going to University, employment, apprenticeship or gap year travel.
Credit and thanks must go to our dedicated staff team for all of their continuous hard work, dedication and support for all of our students.
again on these achievements and thank you to all post 16 students for their many contributions to College life.
Emma Reynolds. Principal
"Thank you to all staff and families who has supported our post 16 students with their studies. These results represent lots of hard work and determination. Well done!"
Gayle Willmott, Chair of Governors