Poetry Workshop at Frome Library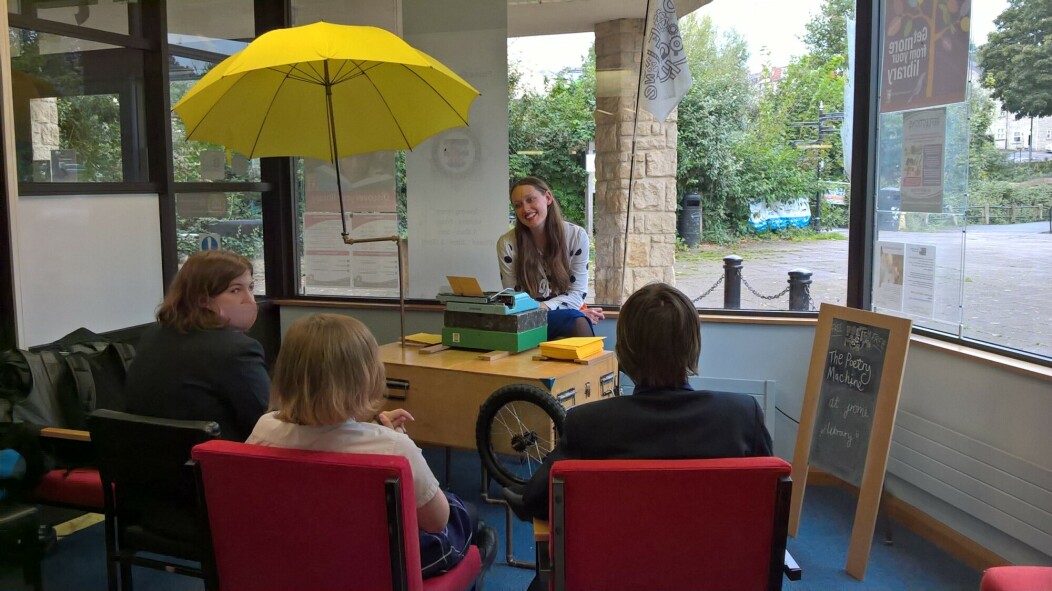 On Tuesday 28 September a group of students took part in a Poetry Workshop Day at Frome Library. The day was organised by Somerset Literature Works and involved the amazing poet Beth Calverley. Students were able to listen to poetry, write their own poems and work with Beth and her Poetry Machine to create collaborative poetry. There were also opportunities to share work with each other and the Mayor! 
The students were brilliant from start to finish and it was a pleasure to accompany them. Mrs Hogan and I were truly impressed not only with their ideas and creativity for poetry but also with their enthusiasm and brilliance.
- Ms Casey