Maddie Hobbs Joins British Canoeing's Talent Programme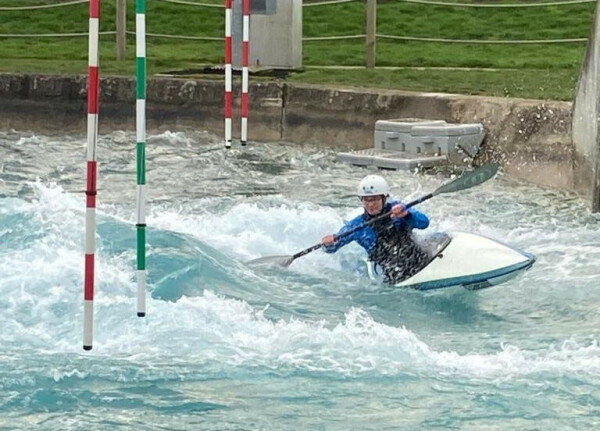 Maddie Hobbs in Year 9 was one of the five members of Frome Canoe Club accepted into the 2022 training squads for the British Canoeing's Talent Programme – an incredibly impressive achievement!

Maddie is in the J14 category in the Southern Regional Development Squad and ranks 4th in kayak, with a similar position in canoe.

Maddie commented, "I feel very grateful and proud that I was accepted onto the squad when I was only 11 - Covid hit and we lost a lot of training due to lockdown, and also a whole season of racing. I was automatically re-selected for the next season because of these restrictions, so it was very nerve wracking waiting for the squad list to come out after re-applying in October 2021, after a very short racing season (although I had achieved my goal of reaching Div 1 in kayak).

I enjoy training despite it being difficult both mentally and physically, as quite often it is frightening - particularly on courses like the Olympic in London where the water is very big and fast! It is, however, very rewarding as I've found myself making good progress since squad training started again in November. I am at HPP in Nottingham and Lee Valley in London most weekends and I am looking forward to the first race of the season in March."