Frome College Becomes Part of the Queen's Green Canopy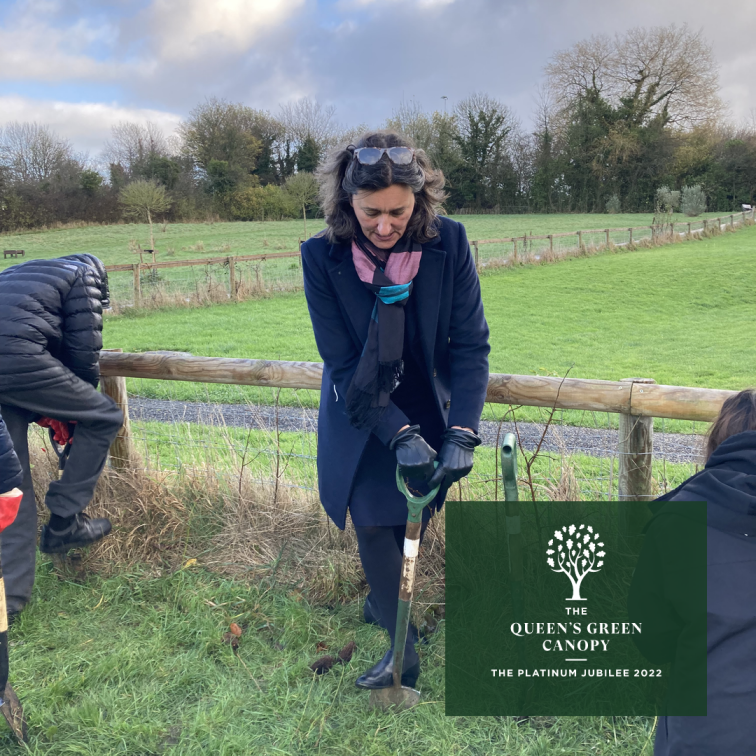 The Lord-Lieutenant of Somerset is supporting The Queen's Green Canopy (QGC), a unique tree planting initiative created to mark the Queen's Platinum Jubilee this year. The project invites individuals and organisations around the country to plant as many good quality trees as possible during the tree planting season, between October and March.
In December, members of Frome College's Eco Club planted 500 trees in and around the Old Showfield in Frome. This enabled us to become part of the Queen's Green Canopy, and in turn earn a QGC virtual plaque and place on their map.
The Queen's Green Canopy thanked us for their contribution to this special initiative and hopes to inspire countless others: "With your support we are creating a greener UK and a legacy in honour of The Queen's leadership of the nation, which will benefit future generations."
More information about the initiative can be found on their website: www.queensgreencanopy.org