500 Trees Planted by Frome College!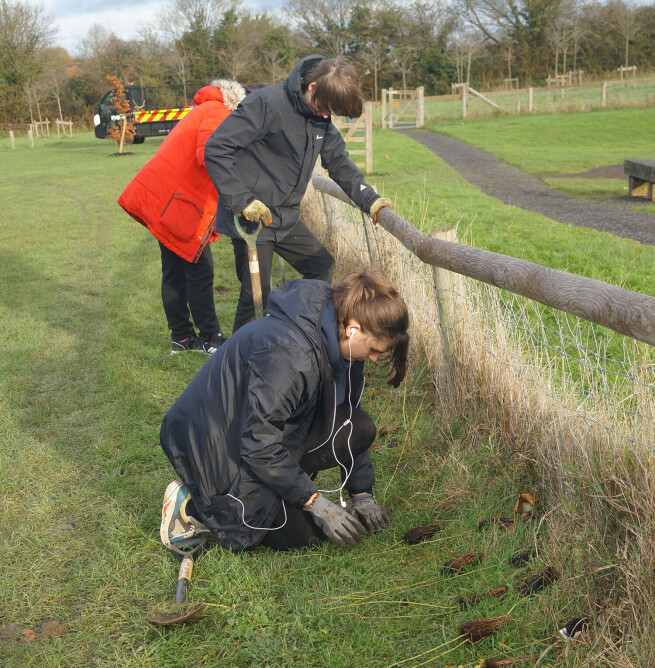 Tree planting at The Old Showfield
Woodland Trust kindly donated a total of 500 trees (silver birch, rowan, hawthorn, dogwood and hazel) to be placed around the playground at the Old Showfield. Ms Reynolds, Mrs Gregory, Mrs Le Pivert, and students from the Eco Club dedicated an afternoon to planting these beautiful trees and making the area even greener – they will be able to say "I planted that tree!" in decades to come!
Tree planting on site
The Year 9 Grow It, Cook It team have also been busy planting a variety of trees between E and H Block – they look great! Thank you to Frome Town Council for your assistance during this activity.