Routes After Year 11 and 13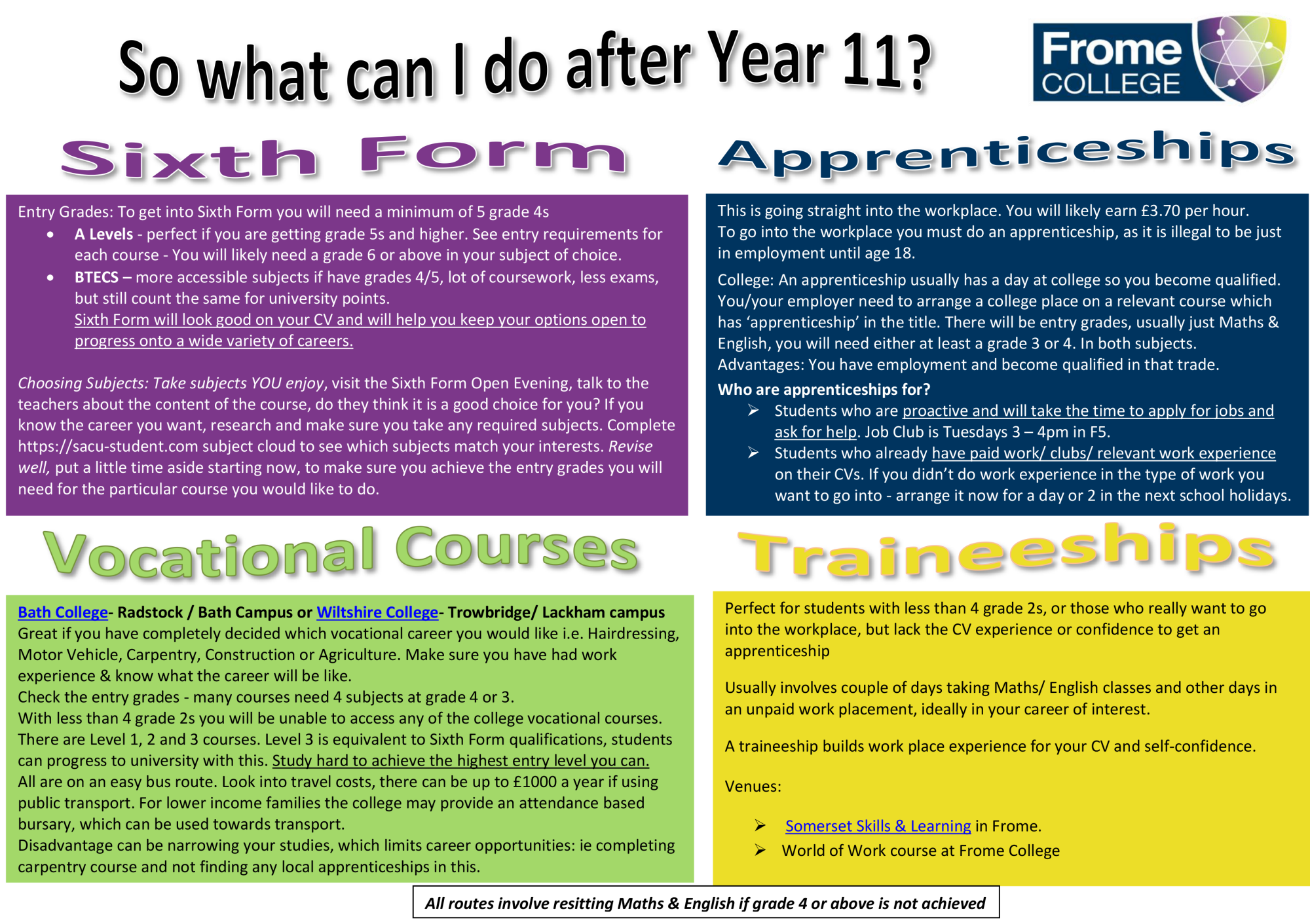 Traineeships
A skills development programme for 16-24 year olds, includes an unpaid work placement & is designed to help you get ready for an apprenticeship. Traineeships can last between 6 weeks to a year
T Levels
T Levels are two-year technical programmes, designed with employers, to give young people the skills that industries need. T Levels will give 16 to 19 year olds a technical alternative to A levels. One T Level is equivalent to 3 A levels.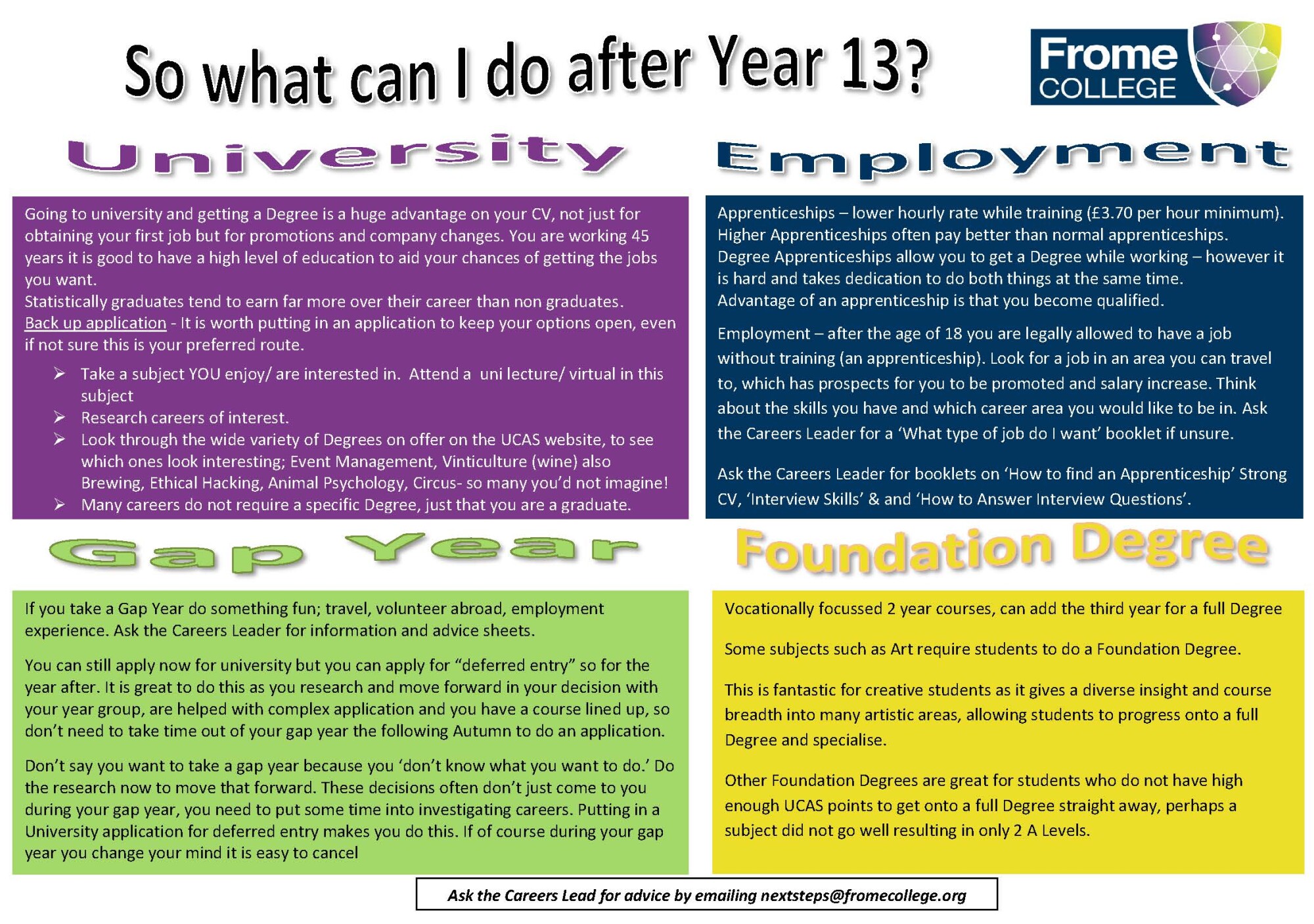 Your future choices 16-19 year olds 
This guide will help you to find out about the many learning opportunities available in Somerset for 16-19 year olds (and 16-25 for SEND young people).
This guide will show you how qualifications and apprenticeships grow by level to help you choose the right path for you. It will also help you to understand the different types of schools, colleges and training providers and give you links to find out more information.