Year 8 Options Evening 2022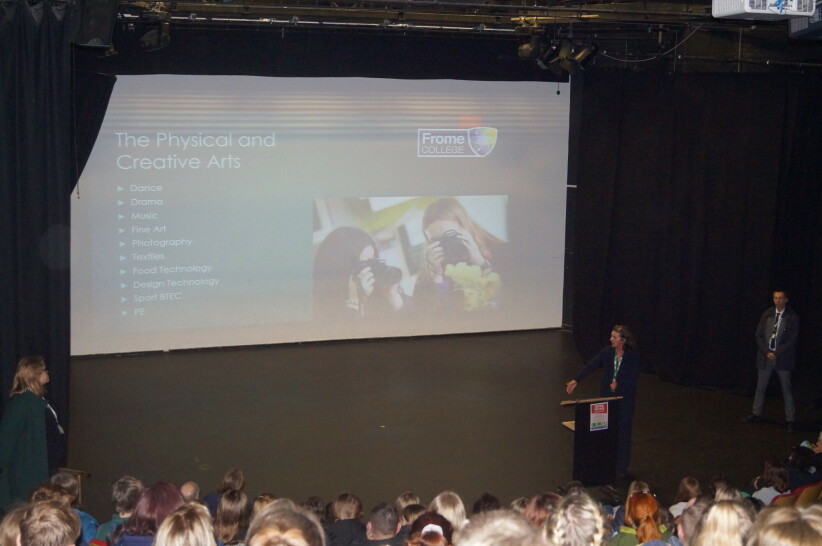 With the relaxation of restrictions, we were delighted to invite Year 8 families from Selwood Academy, Oakfield Academy and Avanti Park School to a talk in the Merlin Theatre, and tour around our beautiful College site to see facilities within each department.
This provided a chance for parents and pupils to meet the Senior Leadership Team and ask questions about the options process. We wish the upcoming Year 9s the best of luck in getting their chosen subjects for when they join us in September 2022.