Year 10 Bronze Practice Expedition 2021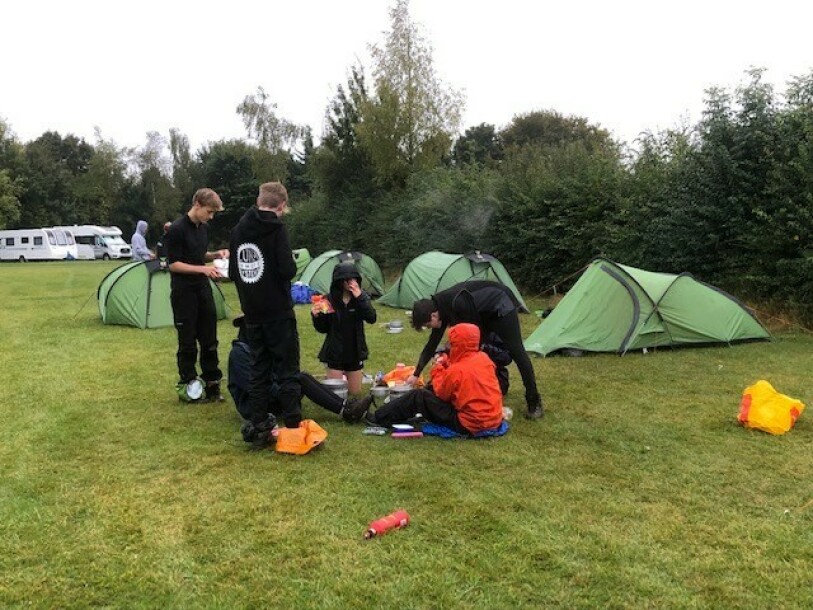 A huge well done to all students who were able to attend the two camps. They should all be congratulated on their resilience and general good spirits throughout. And a big thank you to the adult volunteers without whom these camps couldn't have taken place.
On both camps the weather wasn't kind on the first day and particularly Saturday when the heavy rain persisted all day. Thankfully the sun shone on day 2 for both groups and we could all admire the landscape of Cranborne Chase around Sixpenny Handley and the warming sun.
Each team was supervised by an adult volunteer for much of the first day and gradually as the team's map reading and navigation skills grew the teams became more independent. Not all found navigation easy but all progressed in some way. Remember map reading a skill that requires practice and is always a team effort.
In camp, the adults supervised and checked all was well, however it was wonderful to see how teams worked together, especially on the first camp when other teams willingly supported their friends who were not so familiar with say, erecting a tent or cooking. Credit to those individuals who took the initiative to assist. Some students have now learnt the essentials of draining pasta without losing it onto the floor!
The year 10s have learnt a lot from the experience and can feel confident for the next. For example, many learnt what is the better clothing choice for wet weather and selecting the food that gives you the energy without weighing too much.
For those who were unable to attend we will plan a day's walk in the New Year.