Summer School 2021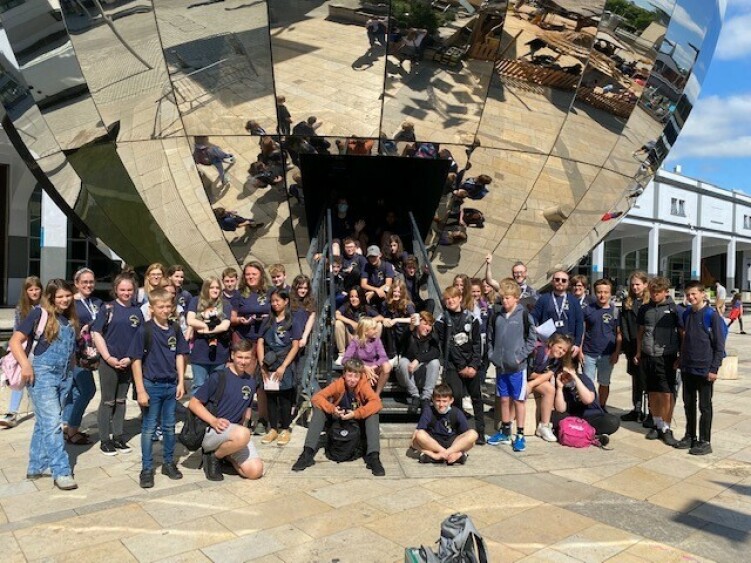 Frome College Summer School staff would like to take this opportunity to thank all the amazing students who attended our first ever Summer School in August this summer!
We would also like to extend that thank you to all the fabulous parents who made it happen too. Without the parents' neverending encouragement and humour, their positive and upbeat support and their willingness to push their child out of their comfort zone, Summer School would not have been the resounding success it was.
Su Perkins and Dee Edwards were first informed we had secured funding to run the Summer School just four weeks before the end of the summer term. We were both excited and daunted as a Summer School had never happened for Frome Year 8 (going onto Year 9) students before, and we were determined to make it a fantastic and inclusive learning opportunity for Year 8 students, regardless of their background and academic achievements. Over 60 students attended!
The Frome College staff were outstanding in their enthusiasm to get involved and were also keen to ensure the students had a fantastic positive experience before coming to Frome College as new Year 9 students.
A packed timetable was organised which included: graphics workshops, music workshops, swimming, sports, literacy and numeracy workshops, archery, arts and crafts, a movie and popcorn, and a day trip to We The Curious, to name but a few.
Mealtimes were fully catered for too and a free hot meal was provided for every single student attending, as well as much fruit as they could possibly eat. All dietary requirements were catered for and most students would agree that the meals were one of their favourite times of the day!