Stourhead 75th Anniversary Art Workshop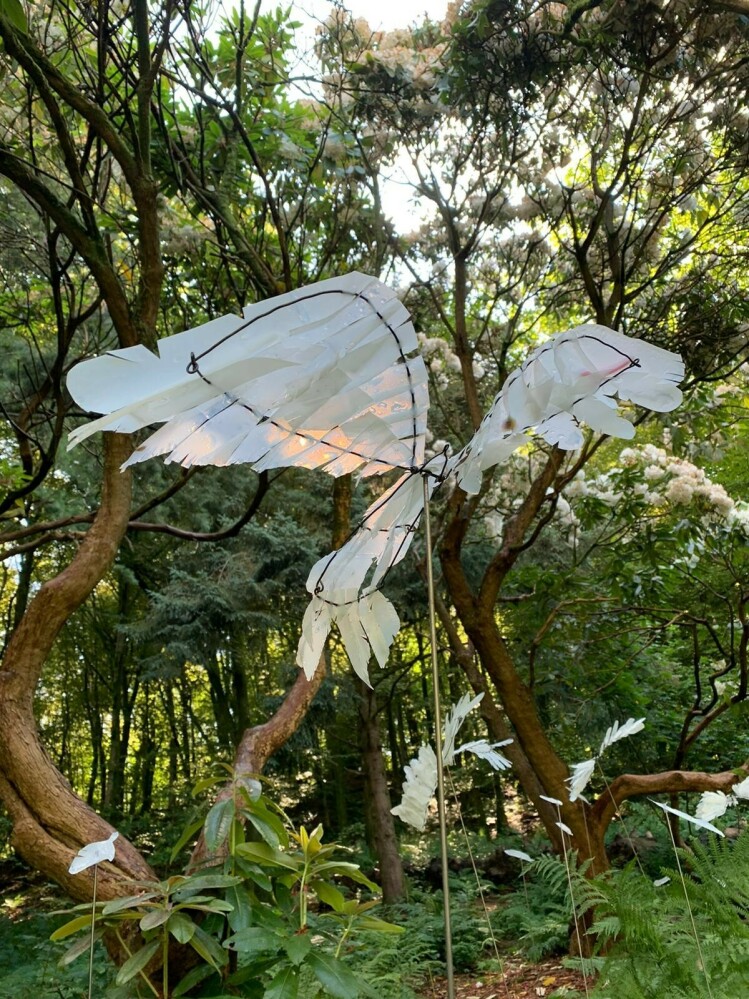 Stourhead, a local National Trust ground, has turned 75 years old! To mark this momentous occasion, 15 Art and Photography students, who were exploring the topic of 'nature', were privileged to be delivered a workshop by two artists.
The group created feathers out of recycled plastic milk bottles, which were crafted to wrap around a wire structure in the shape of different birds. We expressed how nature encourages 'well-being', especially in light of the pandemic.
The Art department felt very blessed to be able to walk around the Stourhead grounds, led by some experienced volunteers. This inspired all students to take stunning photographs of the beautiful surroundings, which informed their current coursework. Ms Ballard said, "I have never been so proud of our students in terms of their conduct, creativity, and good manners. Mrs Gale accompanied me on the trip and we both thoroughly enjoyed the day ourselves". One student commented "Miss, this is so beautiful, just like a painting."
The work created in this workshop formed part of a large-scale installation that was displayed at Stourhead from August, and even made its way onto the National Trust's website homepage!
More information here: https://tinyurl.com/ndcnhzch