Senior Maths Challenge
On the 4th Oct a large group of our Year 12 and 13 students took part in the Senior Maths Challenge, an international competition to test mathematical reasoning, precision of thought, and fluency of thought. We are very proud of all that took part, but a special acknowledgement needs to go to the following students who achieved Gold (putting them in the top 11% of all students who took part) Silver (putting them in the top 33%) and Bronze ( the top 66%).  
Gold

Tom W. (Best in School)

Tom K. (Best in Year 12)

Gareth E.

Melissa V.

Elianne C.

Jake G.

Silver

Tom W.

Dan R.

Sam R.

Alisha F.

Bronze

Oliver W.

Jack B.

Matthew W.

Mos D.-B.

Jonny S.

Aaron B.

Jacob R.

Jace McA.

Jess McA.

Ronnie D.

Sophie K.

Kenny S.

Tom R.

Toby E.

Luca W.

Sam C.
All of our Gold students qualified for the next round which took place on the 16th Nov. Special congratulations to Tom W. and Tom K. who both achieved a merit in this rounding putting them in the top 25% of these already elite Mat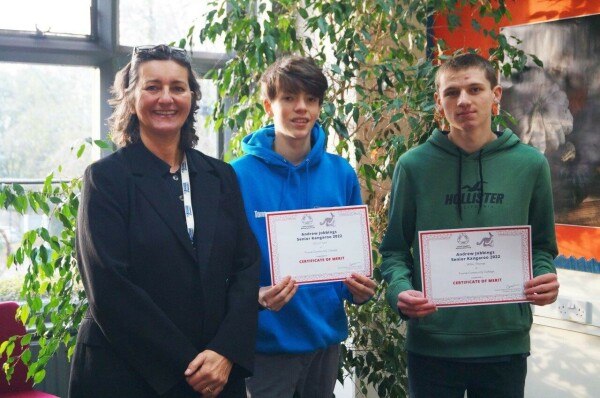 hematicians!