Centenary Exhibition at Frome Museum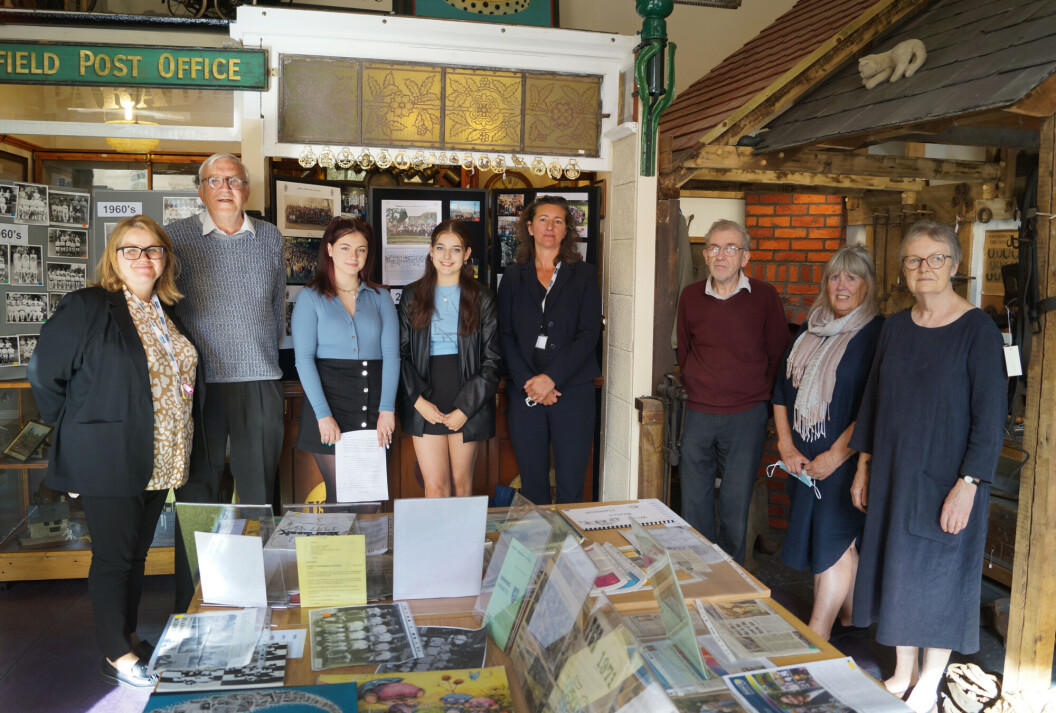 As part of a series of events marking Frome College's centenary, Principal, Emma Reynolds; Vice Principal, Kirsten Windsor; Student Union President, Abi Murphy and Vice President, Elsie Lee visited Frome Museum's fascinating exhibit of memorabilia from the first 100 years of the school's history. 
On opening in 1921, the college was called Frome County Secondary School. It evolved into a grammar school before becoming Frome Community College, and is now known as Frome College.  
 
Two of the eye-catching exhibits on display were examples of very different school uniforms worn fifty years apart. A brown uniform from the school's grammar school era, complete with a cap described as "dapper", stands in contrast with the smart, modern uniform of today's students. As well as showcasing group photographs, the museum's exhibition included year books, newsletters, and a book documenting a school trip to the Sahara Desert in the 1960s. Ms Reynolds called the exhibition "absorbing" and commented that it has "proved to be very popular". 
 
Many thanks go to Vice Chairman Barry Edwards for co-ordinating the exhibition, and to Treasurer Brian Marshall and Volunteer Stewards Gabrielle Mander and Anne Hoyal for showing the group around. The exhibition will close 30 October. 
 
We are excited to enter the second century of the College's life.