Centenary Church Service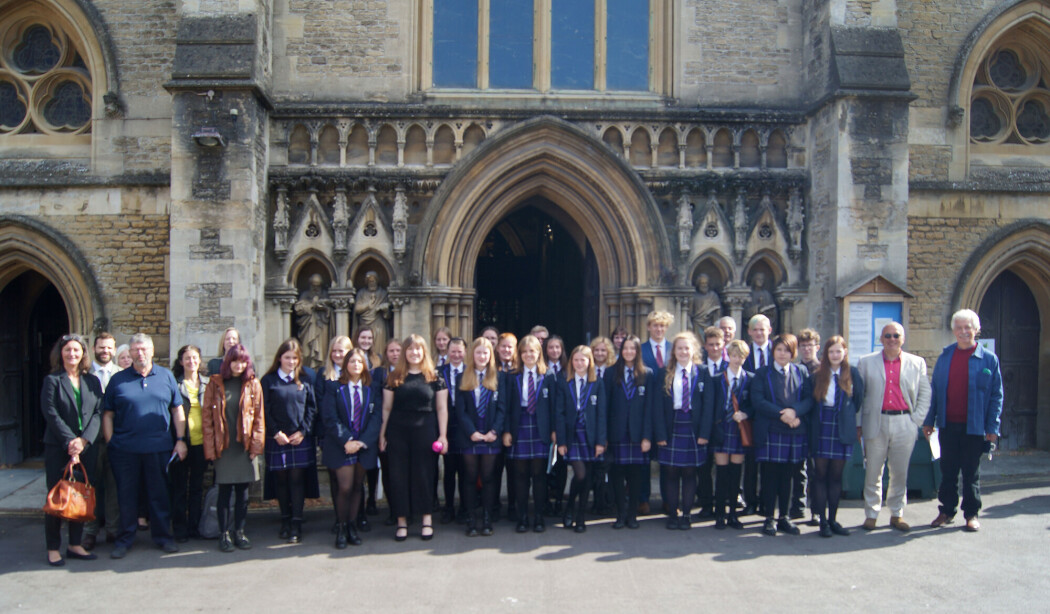 A gathering of staff, students and governors (old and new) celebrated Frome College's centenary at St John's Church on Saturday 26th September 2021.
 
The service created a "warm community spirit" and was accompanied by fantastic performances from current college students. Emma Reynolds, College Principal, commented that it was "fantastic to hear such talented musicians who showed such confidence, poise and professionalism."
 
A reading of the poem 'To Frome College's Green Spaces', written by 10Y4 as part of Big Green Week at the end of the September, was evocative and at the centrepiece of the service.
 
Speeches came from Chair of Governors, Max Wide; Principal, Emma Reynolds; Reverend Colin Alsbury; former teacher Roland Hurrell; and former Principal Barry Bates.