Governor Profiles
Clerk to Governors: Kerry Jones, kjones@fromecollege.org
Chair of Governors
Gayle Willmott
Co-Opted Governor

I have over 16 years' experience of teaching, training and management within post 16 further education. Since leaving the education sector to pursue a different career, I decided to become a governor to maintain my connection with education. As a college parent, I wanted to give back to the community and felt that my expertise would be a useful additional to the governance team. Being a governor has proved to be extremely rewarding and I enjoy being part of a strategic team, which is having an impact on young people's lives.
Vice Chair
Catriona Williams
Co-Opted Governor - SEND

I have lived in Frome since 1995 and all 4 of my children went to school here. I wanted to become a Governor because I value local schooling for everyone in the community. I had more free time and wanted to be part of changes in the college, helping to build a school that reflects the ethos of our town, giving education, support and opportunities to every child regardless of their background.
Governors
Chris Sanders
Co-Opted Governor -  Health & Safety and IT

Education is vital to enable young people to gain lifelong skills and academic knowledge. All deserve the opportunity to flourish. Consistently achieving excellent outcomes for our young people demands everybody involved, communities and organisations working together effectively. I offer over 30 years of industrial/international collaborative project experience. Also, I have been a governor for more than 10 years at different secondary schools. I am passionate to get education right for our young people
Lisa Marsden
LA Governor - Safeguarding

I am an accountant and have worked as a business manager in several schools over the last 20 years; from nursery through to secondary. I have also been a school governor so understand the valuable school/governor relationship from both sides of the table. I have always valued being able to contribute to support the education of young people and really enjoy working in schools.  I am committed to supporting young people to give them the best education to give them skills and knowledge to engage confidently with the world. 

 
Alice McColl
Parent Governor - Careers

I'm Alice and I live in Frome with my husband and 2 boys aged 18 and 14, the youngest of which is still at Frome College. I work full-time for a charity on children and young peoples' rights. I'm passionate about equal access to great learning and enjoyable opportunities which build confidence and motivation. Academic or not, I believe school should make all our young people feel welcome and valued. I also volunteer for The Pod youth club in Frome for disabled young people.
Sarah Davies
Parent Governor - Pupil Premium

I work within Risk and Compliance of a Financial Service company. I became a parent governor as I wanted my skills to support the college in providing the best start for our children as they move onto either further education or the workplace.  
Richard Seccombe
Parent Governor - English

I have been in education for some 50 years now. I have taught in residential special schools for children with learning disabilities and associated emotional/behavioural challenges; taught in independent day and boarding schools; been Head of two small 'alternative' schools specialising in school refusers, and, for the last ten years, Head of middle school English at an innovative school in the Czech Republic.

I have a Polish wife and a daughter in Year 9. We moved from Bath to Nunney some four years ago now. I am a Quaker, I sing with the Oakfield Choir, I make medieval musical instruments, climb mountains whenever possible and am a Parish Councillor.

I hope that my years of experience in many forms of education will be of use in assisting the Governors to continue to promote excellence in all areas of the life of the College. 

 
Rebecca Beveridge 
Parent Governor - 6th Form

I am a Specialist SEND Teacher with years of experience working with some of the most vulnerable students in the South West.

I am passionate about education. Education is the key to changing the future and changing lives.  Education provides you with a toolkit- it gives you academic, practical and creative tools which allow you to question and engage with the world.

I am a strong advocate for ensuring each young person is given opportunities to thrive at school. As a Parent myself, this is my focus as a Governor at Frome College.
Simon Steel
Parent Governor - Maths

I've one child at College currently and two others who will follow in the coming years.  I sought to become a parent governor as I believe learning and education provide the fundamental basis for a successful and positive life – and every young person deserves the best possible opportunity to experience this. I want to further build and support the College in providing an excellent educational experience as possible. I hope my skills gained in 15+ years' experience as a senior leader working in a variety of large public and private organisations will be a useful addition to helping the College thrive.
Mark Ebden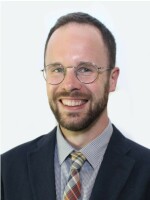 Co-Opted Governor - Data
 I have worked in education since 2008. Firstly, as a teacher of Chemistry; more latterly as a head of department, head of faculty and finally as a deputy head. I've also been an examiner for GCSE Chemistry and an ECB-qualified cricket coach. My teaching career took me from Kent to Brighton, and landed me in Frome; however, I left teaching last year to start working for a not-for-profit organisation that provides CPD for science teachers and builds links between schools and the STEM sector.
I really relish the opportunity to make a positive difference more broadly, but I do miss being in school and I miss that direct interaction with enthusiastic young people. I have been a governor before, at a primary school in Kent, which was rewarding and deeply satisfying. I felt we were able to make a big difference and it fulfilled my desire to give something back to the local community. During my tenure at that school, I put into practice my knowledge of and skills in school improvement, data analysis, and leadership. My specific responsibility, prior to being nominated to chair the governing body, was link governor for science. I hope my skills match the needs of the governing body at Frome College, as I am keen to put my skills to good use within a school context once more, and to give something back to the town I have so quickly grown to love.
Sven Rees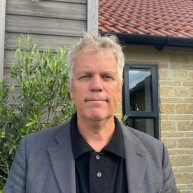 Co-Opted Governor - Attendance
I have many years of experience working within education. This includes teaching in four secondary schools in Essex, Wiltshire and Bristol and my roles have included Head of Music , Advisory Teacher and Careers Leader. Three years ago I left teaching and now work as an Education Consultant for the West of England Combined Authority where I support secondary schools with their Careers programmes. I have recently moved into the Frome area from Bath and am keen to contribute to the community and share my experience with a governing body so that students have the skills and knowledge to achieve their best next steps.
 Catherine Bone
Co-Opted Governor - HR
Recently returned to this region, I wish to continue to contribute to the Education sector.   I am passionate about education and worked as a Higher Education Lecturer and Internal Moderator in New Zealand.
I have also enjoyed a very long, international career in the Hotel and Hospitality sectors as a senior business leader, dealing with all aspects of business from finance, operations, recruitment and human resources, facilities management, and food & beverage.  As a Governor, I look forward to contributing and offering my transferrable skill set, using best business practises, strategic people advice and financial growth decisions as part of the school Governance Board for the good of the Students, Teachers, Parents and Stakeholders of Frome College.
Peter Jones
Elected Staff Governor

I am moving into my 5th year teaching at Frome College and my 3rd year as Head of science. I grew up in Radstock and Bristol before completing a degree in Molecular Microbiology at the University of Surrey. After graduation I spent a year living in Japan, before setting in Frome and beginning my teaching career. After 15 years of teaching, I now have 3 daughters at various stages of their education in Frome schools. Therefore I have a deeply vested interest in striving to ensure the education provided at Frome College, particularly in science, is to the highest standard possible whilst also being fun and engaging for all our students.
Emma Reynolds
Principal

As Principal of Frome College, I also hold the position of Governor and enjoy the challenge and support offered by the Governing team. 

As an English teacher of nearly 30 years experience, I have served as a senior leader for the past 17 years, 9 of which as Headteacher. I love my work and feel privileged to serve the Frome Community.